Welcome to Gambier Island! This picturesque island is in Howe Sound, off the coast of West Vancouver in south BC. The ferry ride from Langdale on the mainland takes about 45 minutes through powerful currents and over spectacular mountainous scenery. To get here, take BC Ferries to Horseshoe Bay or Langdale (604 886-4435), then drive north on Highway #99 to Gibsons, where you will turn west onto East Road past Roberts Creek to Langdale Ferry Terminal.
Once there, you will find a mix of resident families that have lived here for generations, other families that have recently discovered the pleasures of living on an island, and some semi-retired folks that are escaping the pressures of their other lives. Being close to nature with its ever changing vistas makes Gambier Island a special place for artists and writers. The slow pace provides time for contemplation and careful observation of the natural world – plants, trees, flowers, birds, and water.
Gambier Island is home to many different kinds of wildlife, including deer, raccoons (who love to play jokes on you), rabbits (who also like to eat your gardens), skunks (good luck trying not to offend them!), otters & seals in Howe Sound!
Gambier Island Park and Beaches
Today, New Brighton Park is a wonderful public swimming beach and park on the Burrard Inlet in Port Moody beside the TransCanada Highway and meters from the SkyTrain line. The beach has public washrooms, lifeguards, and picnic tables, and benches dotting both sides of Gambier Island across the way. There is good kayaking, but one must always remember to look out for log booms coming down Burrard Inlet, which can be dangerous even when moving slowly because they have so much momentum behind them. To avoid hitting an unseen log boom, you should stay well outside of 100 yards. The area between New Brighton Park and Gambier Island is a navigable channel so stay in the middle for the safest passage.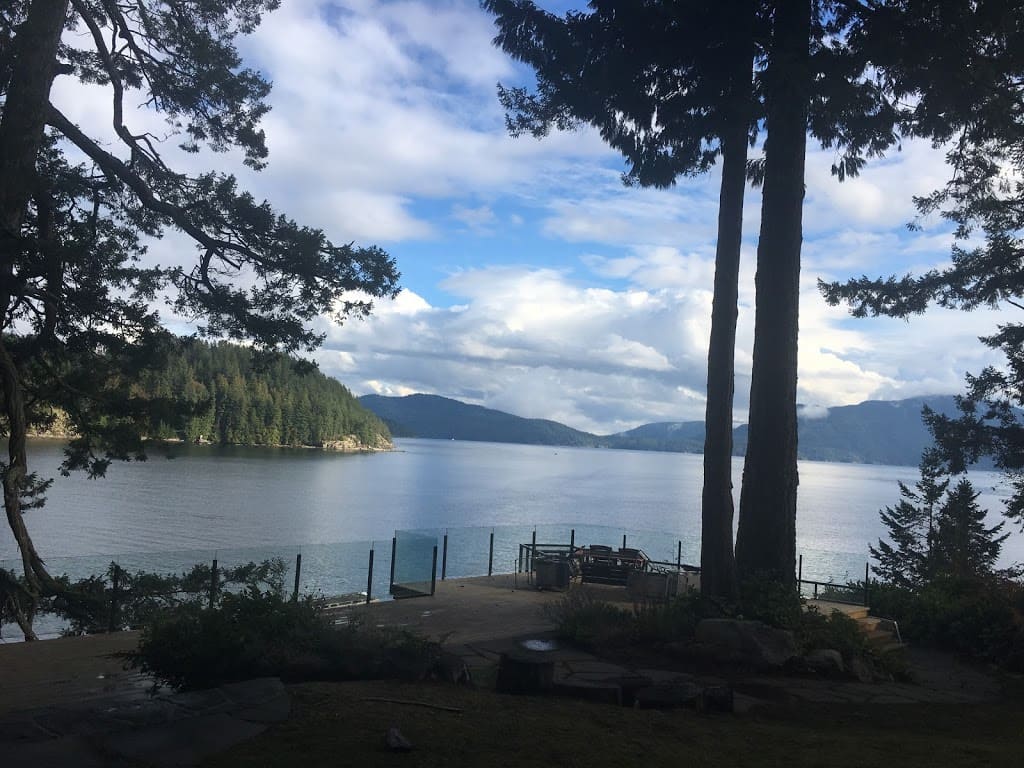 Want to meet the locals?
Gambier Island, one of the Southern Gulf Islands in British Columbia's Georgia Strait, is a lovely island only accessible by ferry. It provides unspoiled charm and quietness, with easy access to Sidney and Victoria, where all amenities such as grocery stores, restaurants, and shopping are available. You can enjoy views that stretch from Vancouver Island to Mount Baker, 40 miles north across the Georgia Strait from its highest point.
There are many interesting spots around the island, including The Tween Waters Inn & Spa offering spa services and fine meals; Artisan Cafe for casual dining or take out; a bookstore selling local author books as well as magazines and other reading matter; Beacon Hill Park which has a rose garden with an outdoor stage for summer concerts and a petting zoo.
Island attractions also include: hiking trails, beaches for swimming and kayaking, coastal marine life viewing tours offered by local operators, wellness centers offering personal training and health/fitness programs, tennis courts, golf courses.
Parks
Halkett Bay Marine Park is located on the NE side of Gambier Island.
It's a fairly easy hike, and it even has a sign telling people how far they have walked. The trail starts from Halkett Bay Provincial Park at the end of a short but very nice boardwalk with viewing platforms along the way. There are 4 campsites available in this park which can be accessed by paddling to-from them or hiking.
Once you leave Halkett Bay Provincial via the boardwalk, you will find yourself at Green Point Campsite, partway around the bay. You'll also notice several more trails leading off into the forest, each one leading to another site.
It's also only a short walk from Green Point, about half an hour or less, depending upon how quickly you can scramble up and overall the boulders lining the shoreline. I've kayaked there twice now – once with my wife for three days in late August and again by myself in early September during a five-day solo excursion while some family members were visiting friends at home on South Pender Island.